Strategic Thinking for your work, your career and your life.
Strategic Thinking for your work, your career and your life
Date: November 9th, 2023Time: 6:30-9pm
Presentor: David BarrettPhysical Location: TBD
Cost: $25.00PDUs:2
Education - Ways of workingThe Strategic Mindset – For Your Organization, Your Career and Your Life
Strategic planning is a part of all successful organizations. Or it should be. If your don't know where you are going, where you are now, and how you are going to get from here to there – your chances of success are minimal.
As this goes for organizations, including all PMI chapters, so it goes for all of us and professionals and all of us as human beings.
This session will show us how strategic planning is a key to our success at work but, as well, to our careers and our lives. We will learn how to create a solid plan for any of the three legs and we will leave with the start to our own Professional Strategic Plans.
Key Outcomes:
- Education on strategic planning and execution- Inspiration on applying this important knowledge and skill to all here legs of our own lives
- Key take-aways to encourage us to think about applying all of this to our jobs, our careers and our lives.
From ProjectTalks Virtual – April 29, 2020
• Always a pleasure to listen to the no-nonsense and directly applicable ideas and attitudes.
• David is one of my favorite public speakers. David chose a very relevant topic, and the way he presented this topic made me feel proud of being a Project Manager. Great advice to strategically plan my career and other aspects of my life, really helps the thinking process and putting things in perspective.• Great speaking points and take aways. Also, a great speaker overall. Thanks David!
• Liked the juxtaposition of startup vs large corp timeline comparison• Timely topic and one I know I should use more though often neglect to do so. Great reminder and good tips.
• Very easy to listen to.
David Barrett is a professional speaker, regular blogger, podcast host, author of 8 books and project management education advisor to numerous universities in Canada.
David's career includes the creation and directing of a project management conference business called ProjectWorld / ProjectSummit, a training company, a software development firm, a speaker bureau, a project management portal called ProjectTimes.com and a project management event series called ProjectTalks.
Most recently, he has launched a virtual, project management education platform called ProjectBites.com.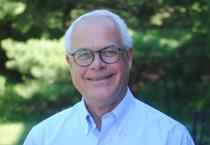 Register for this event